​
Happy Sunday Reader!
​
How often is gratitude a part of your daily routine? Such a large part of our days are filled with busyness, negative thinking, self-doubt, conflict, stress, and so many other things that tear you down, practicing a gratitude is a small way you can counteract all of those negative influences.
Keep reading to learn more about how you can start an easy gratitude practice (often in as little as 2 minutes a day!), and look at some of the science behind the relationship between gratitude and happiness.
Self care tip.....
It's no secret that feeling thankful for what you have can give you a serious mood boost. Studies have found that those with a grateful mindset sleep better, show fewer signs of depression, and even make smarter financial decisions than their not-so-grateful peers.
We all know there are days when gratitude feels downright impossible. If you start a gratitude habit, you can ensure that even a bad day won't knock out your thankfulness. All it takes is getting intentional about your daily "I'm grateful for..." practice—and doing it in a way that works for you.
What are some easy ways you can practice gratitude?
Use your social media platforms, or alternatively a journal, to list what you are grateful for weekly. Try to keep this up for over six weeks.

Say thank you in-person to someone you care about.

Say thank you to yourself before you go to bed, recounting three things you appreciate about yourself.

Send an out of the blue text or email to someone you haven't connected with in a while, showing your appreciation.

If possible, appreciate the love shown to you by others by showing it back in ways shown above.

Add a reminder to your phone or lock screen to reflect on moments of gratitude when you use your phone.

Create a gratitude mantra or phrase that you can easily recall when things get difficult.

Volunteer, donate, or find a way to pay your good fortune forward.

Set an alarm or appointment to remember to look for gratitude in your day.

Appreciate your body for all that it does for you on a daily basis.

Look for a gratitude app to help you with your gratitude habit.
There is no one best way to start a gratitude practice. It takes some trial and error to figure out what works best for you and fits into your life. Try one of the se this week and see how it goes!
Etsy Find of the week.....
Gratitude journals are an easy way to get started with a gratitude habit. Here are some of my favorite ones from Etsy.
I love the simple, classic design of this gratitude journal!
​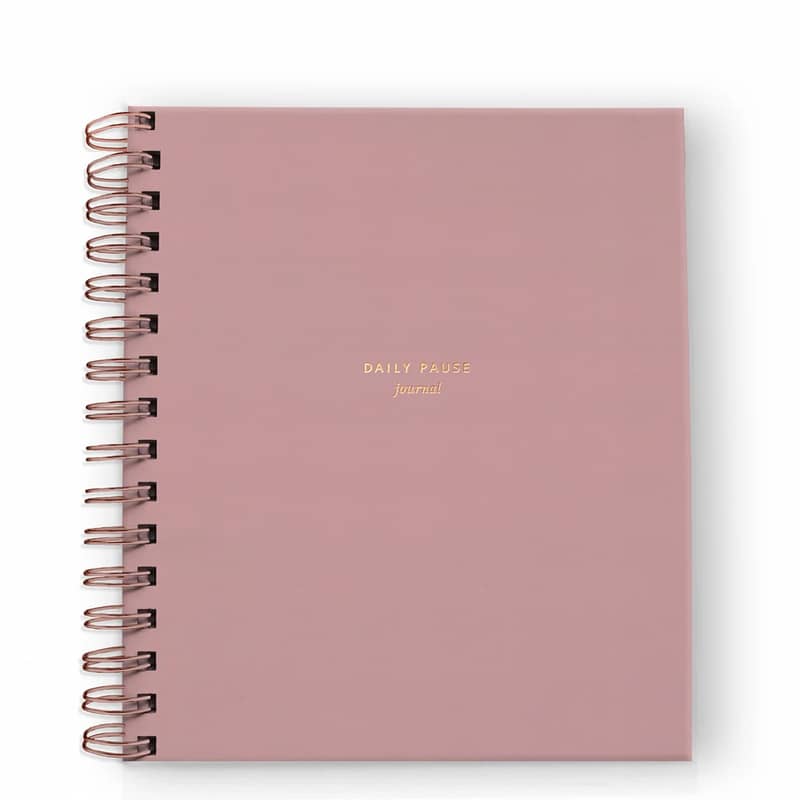 This journal will help make your habit daily with dated pages to complete!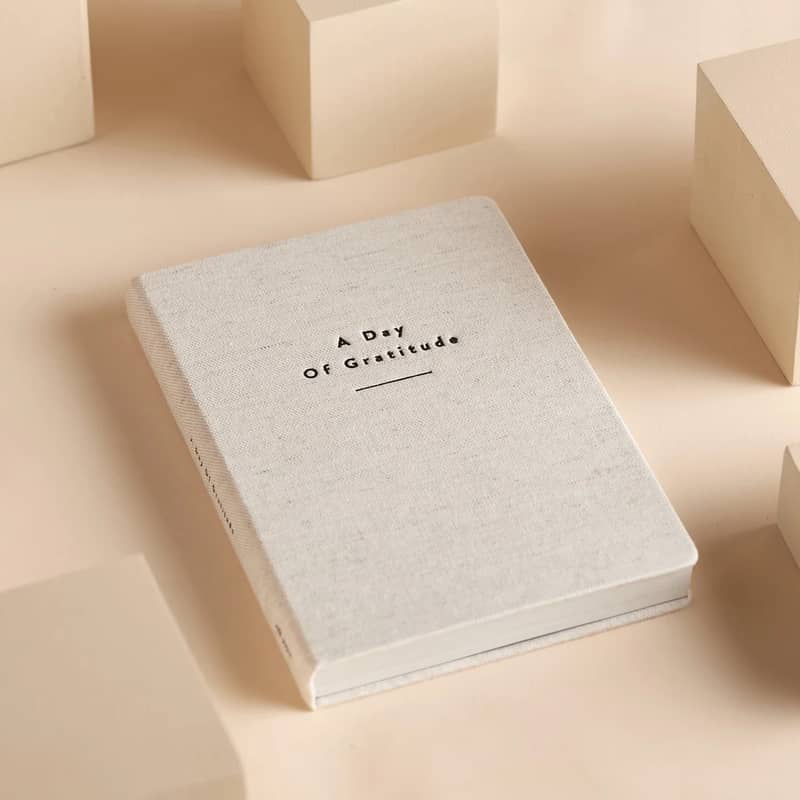 This budget friendly digital download is a great way to try out gratitude journaling without having a big financial outlay!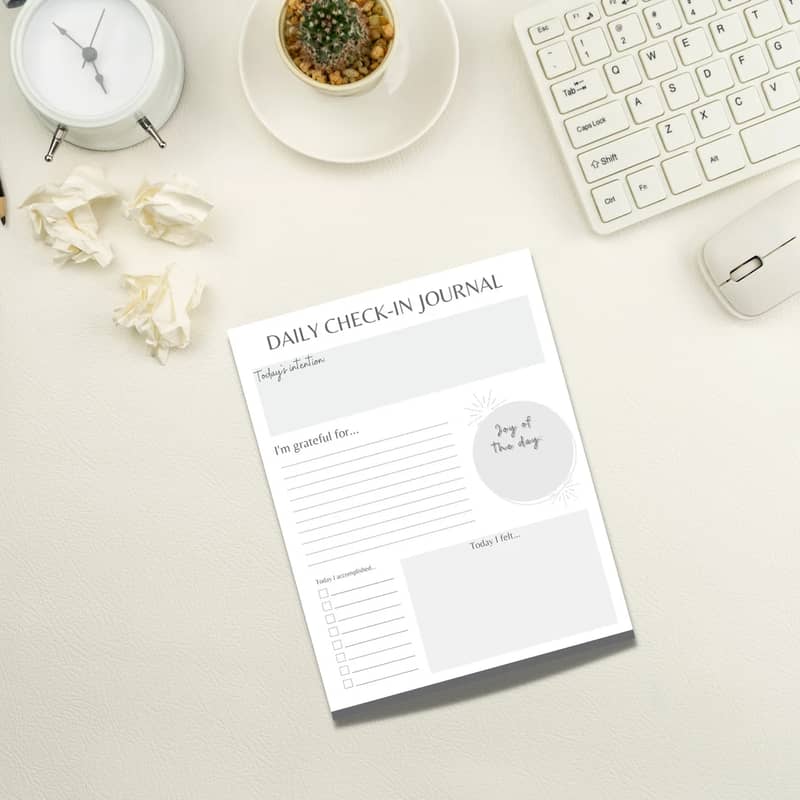 Start small with this easy gratitude journal! I love the daily quotes it gives you!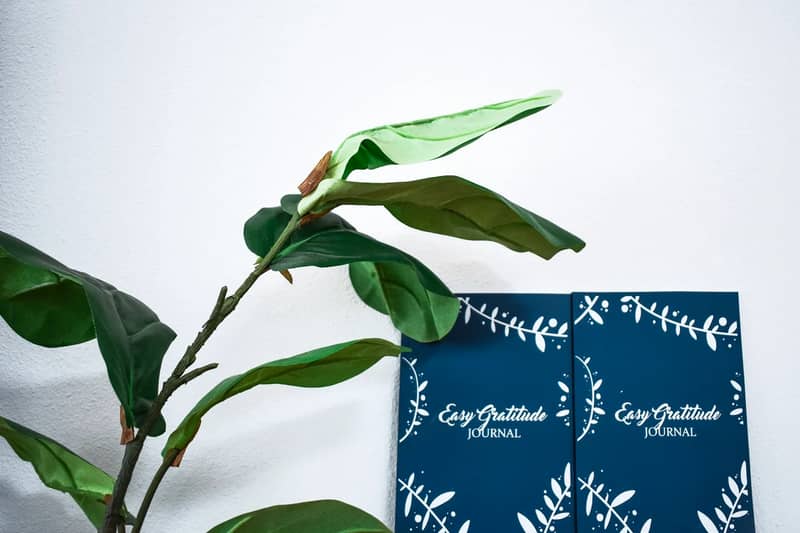 Upcoming week intention......
Set a reminder on your calendar, phone, or a post it note in a visible place to take 2 minutes out of your day and find something to be thankful for. At the end of the week, check in with yourself and see how this practice made you feel or what you noticed while doing it?
Weekly good news to share.....
I love it when polls and research prove something that we all knew was good for us. This new poll surveyed 2,000 Americans to look at a connection between gratitude and happiness. And I don't think anyone will be surprised, that they found one! A daily habit of expressing gratitude in your life has a significant correlation to your level of happiness with your life.
Featured blog post of the week......
My favorite way to use a gratitude practice is when I am having a bad day. While gratitude cant always fix a bad day, it can soften the edge on some of the badness and help you realize that this bad day is not the end of the world or a complete failure on your part. Here are some other ways to deal with having a bad day. Bookmark this for the next time you have one!
One thing I am loving this week.....
Fall is one of my favorite times of the year, so in the spirit of practicing Gratitude, here are some of the parts of fall that I am thankful for!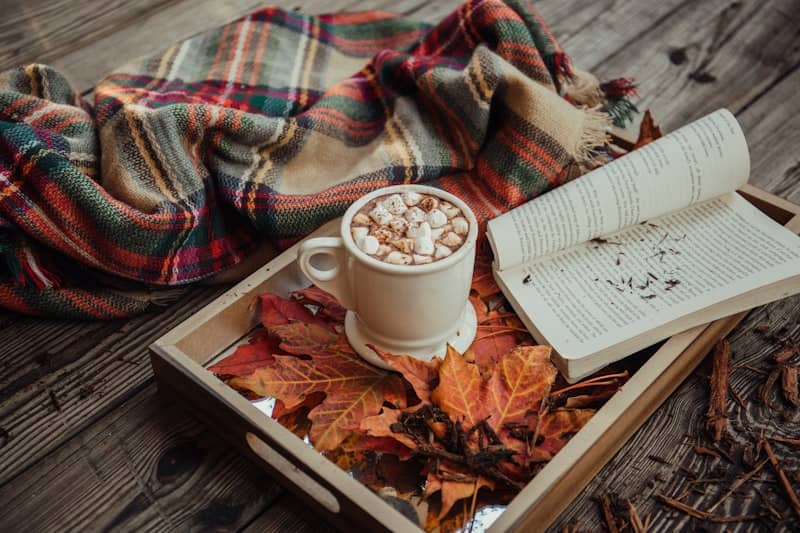 I am thankful for the ability to travel to enjoy fall! If you are looking for some fall destinations, check out this list!

I am thankful for fall traditions, like re-watching Gilmore Girls which is the perfect fall TV show!

I am thankful for the special fall treats that only come around once a year! Delicious!

I am thankful for watching kids, teens, young adults, and adults working hard as a team on the football field! (Go Cougs!)

I am thankful for the crisp cool air to take a morning walk in (here are some fall self-care ideas to inspire you!)
I am thankful for the cool air that makes me want to cozy up and watch a good movie! Here are some to inspire you!
I am thankful for my cozy home and looking for some fall décor items (Check out these options from Target!)
I am thankful for warm, cozy, and hearty dinners like these Cider Braised Short Ribs!
I am thankful for fall adventures that don't take a ton of time or break the bank. You can find some inspiration here!
What about you? I would love to hear your gratitude ideas over on our Instagram page!
Katie
PS: Don't forget to join us on Instagram or Facebook to share your thoughts on our topic this week!
For more info from Kaybee Lives, check out our website or sign up for our weekly newsletter here.