​
Happy Sunday Reader!
​
Good Morning friends! It seems like we are headed towards the end of summer! Traditionally, these are days known for heat and trying to squeeze the last bit of summer fun before the routine and busyness of school returns.
In preparation for the busyness that comes with transitioning to fall, I wanted to talk about how to keep self-care as a key part of your life, because you need it even more during transitions when life gets busy!
An easy trick is to keep this list of one minute self-care ideas handy. We all can find a minute to take a deep breath and ground ourselves even in the middle of chaos. Even if life still feels manageable right now, it is good to get ahead and start thinking about what is coming if you know that the start of school will bring upheaval to your life. Planning ahead is key!
Self care tip.....
Meals seem to be a big pain point in people's lives when they get busy. By the time you figure out what to eat for breakfast, it's almost time to figure out lunch! This whole feeding yourself (and often others!) 3 times a day can get a little overwhelming sometimes.
Take a few moments before it gets busy to think about what may work for you to make meals simple in the crazyness of back to school season. Here are a few suggestions to get you started!
Sheet Pan Dinners- These are so simple and there are even some frozen options that mean you only have to open a bag and dump! Keep reading to find some of my favorite ideas for these dinners!
Slow Cooker or Pressure Cooker- Utilize these hands off cooking tools! They are often large enough to prepare meals with tons of leftovers for later in the week when you don't want to cook again.
Frozen or Pre-cut Veggies- Make sure your meals are full of nutrients without having to spend an hour prepping and cutting veggies. Use frozen veggies or pre-cut options found in the produce section for easy prep work.
Use Some Pre-made Ingredients- Grocery stores have more and more pre-cooked options for busy people. Utilize a rotisserie chicken instead of baking chicken breasts, or use 90 second microwave rice instead of waiting for a pot to boil, or try a stir fry kit from the produce section to get dinner going quickly.
Intentionally make leftovers- Have a plan to cook extra and then make a plan for how they are going to be eaten during the week. Having a plan ensures that your hard work and money don't go to waste in the back of the fridge!
Between busy work schedules, travel, activities, and general life stress, sometimes prioritizing a balanced meal is the last thing on your mind. But let me tell you, making home-cooked meals is one of the best ways to save money, nourish your body, and give yourself a jump-start on self-care! What is your favorite time saving tip when you are cooking?
Etsy Find of the week.....
In my quest to share the unique and amazing creators found on Etsy, I stumbled onto Lisa and her husband Jamie who are making incredible creations with just wood and chainsaws!
This raccoon was the first thing that caught my eye! I love the cute look of raccoons, even if they are slightly terrifying in real life! This guy looks cute and cuddly though!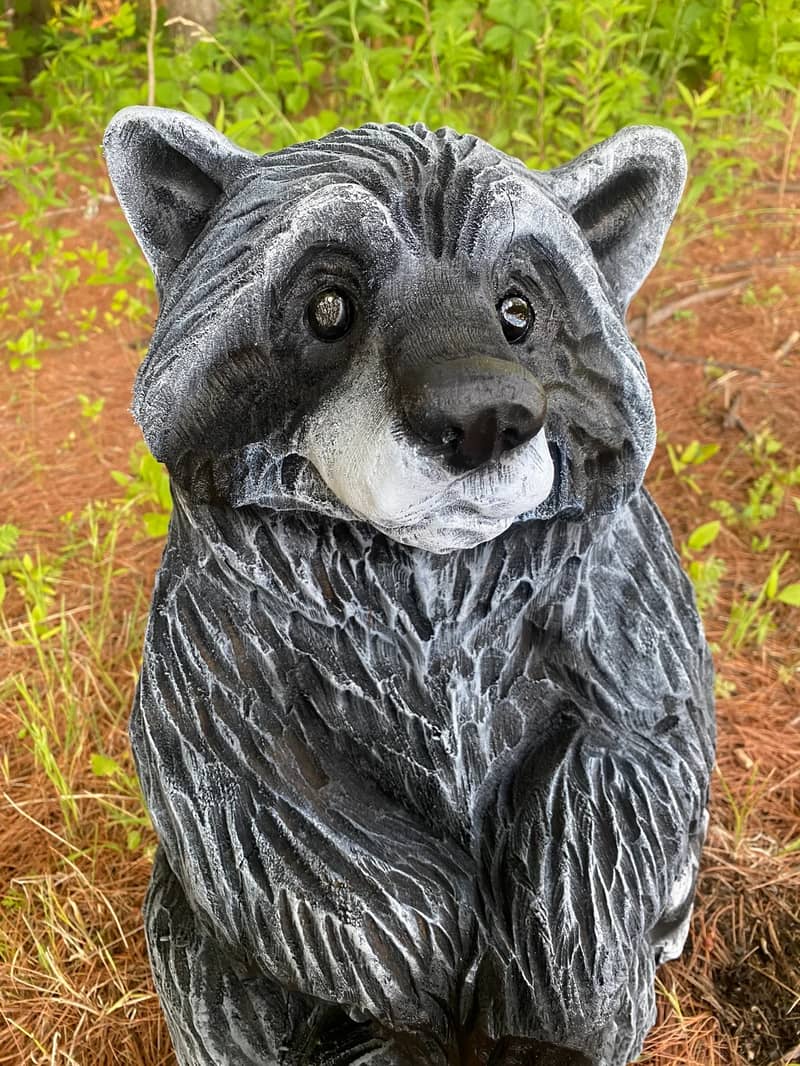 The bear is a staple of any chainsaw carver and this one is the perfect addition to any yard!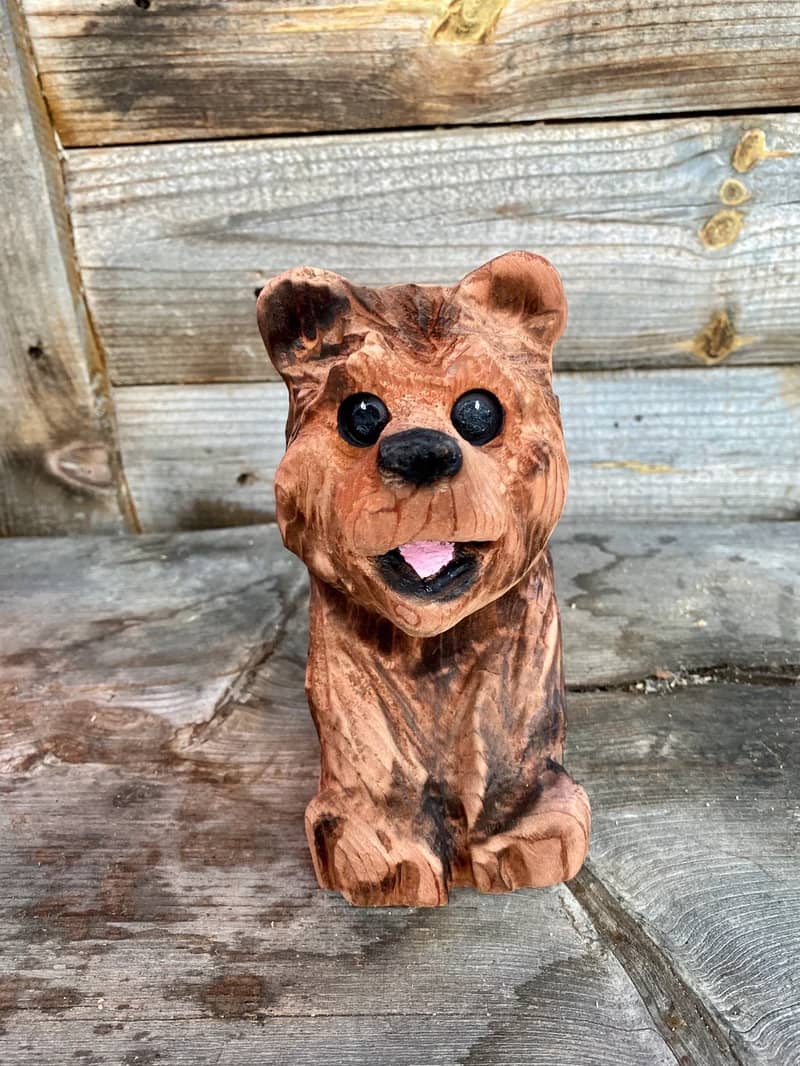 Who says the wise owl, cant also be a cute owl!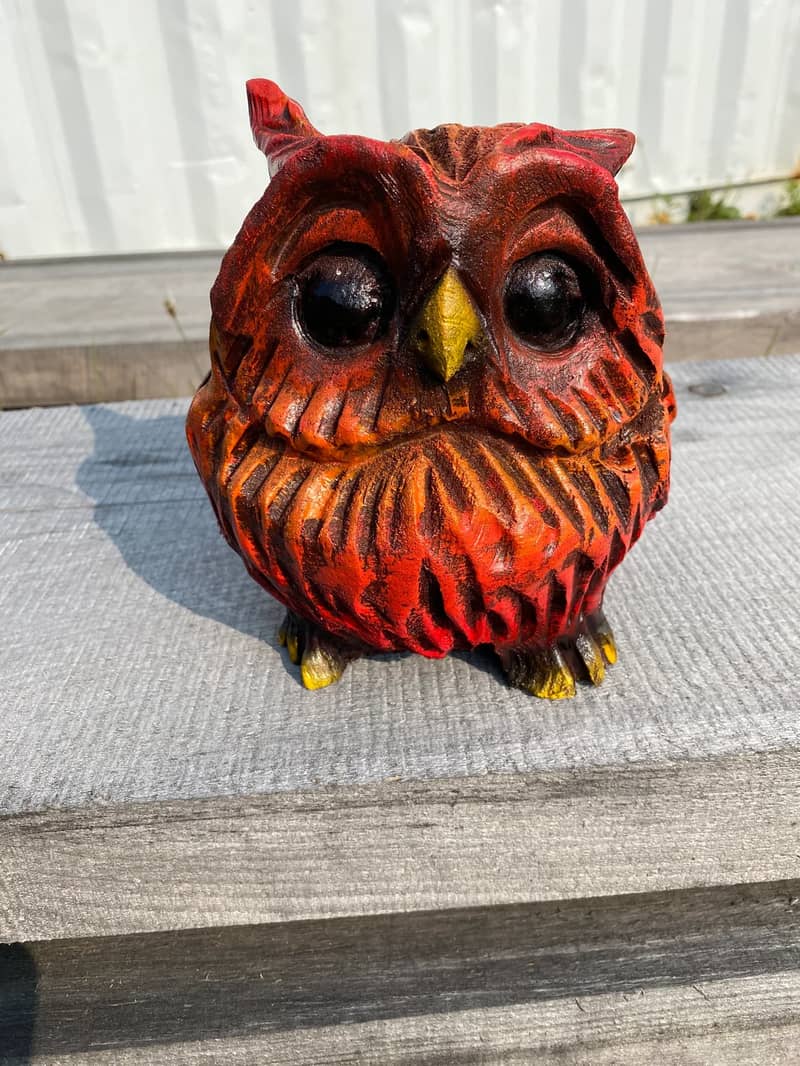 What a unique talent! If these don't catch your attention, check out some of their other creations in their Big Bear Carving shop!
Upcoming week intention......
Take a moment and think ahead to your next busy season of time. What would be the most helpful way you can make life run a little smoother? Make a plan of something you can do now, to make that time a little easier. Maybe preparing a few freezer meals would help, or deep cleaning your house in preparation? Be intentional and unique to discover what works best for you.
Weekly good news to share.....
The power of flowers never ceases to amaze me! A simple bouquet can turn around someone's week, growing them can lengthen someone's life, and they make the world a little more beautiful with their presence. In this good news story, they are also making the roads just a little safer for us! Drivers are slowing down to enjoy the flowers planted on the side of the road, reducing speeding in this area. This is much better idea than using traffic cops or speed cameras to enforce the speed limit!
Featured blog post of the week......
Maintaining a life in balance can range from seeming do-able, to being difficult or completely overwhelming! Check out this post to see what a life in balance looks like and how you can make some easy changes to bring your life back into balance.
One thing I am loving this week.....
Sheet pan dinners are one of my favorite quick dinner options. I also use those sheet pans as double duty to roast twice as much veggies as the recipe calls for so I have extra veggies ready to go for a quick dinner another night without turning on the oven!
Katie
PS: Don't forget to join us on Instagram or Facebook to share your thoughts on our topic this week!
For more info from Kaybee Lives, check out our website or sign up for our weekly newsletter here.