​
Happy Sunday Reader!
​
It feels like spring is flying by! How are we 1/3 of the way through April already! Where did the time go! I think I need to take a pause today and check into how my year is going, rather than letting it just fly past me while I am trying to keep up. How about you? How are you feeling about this year so far?
Self care tip.....
I have struggled with finding a consistent and impactful self-care routine in my life for years. That is one of the reasons that I am so passionate about incorporating personalized self-care into everyone's regular routines! Recognizing why self-care was so difficult for me was key to finding out what worked best to include it. Here are 5 reasons why practicing self-care is hard.
You are used to putting other people's needs before yours.

You feel like you need to earn your rest.

You define your worth based on how much you get done.

You are afraid of how you may feel if you stop being busy.

You feel like self care needs to be a big, hours long production, to be effective.
Several of those resonated with me, and definitely not in a good way! Next week we are going to look at some simple tricks to help remove some of these self-sabotaging barriers and difficult thoughts so that we can have an easier time including self-care into our life. Keep an eye out for that!
Etsy Find of the week.....
Having some support, either from a person or a helpful tool, can be a great way to counteract why self-care is so hard for many of us. Having a few tools and resources at your fingertips can make a huge difference when you are procrastinating or avoiding self-care (I am soooo guilty of this!)
Reframing your stuck thoughts into a growth mindset can be a helpful tool for many people. This poster or image can be helpful in guiding you through that process in a kind way.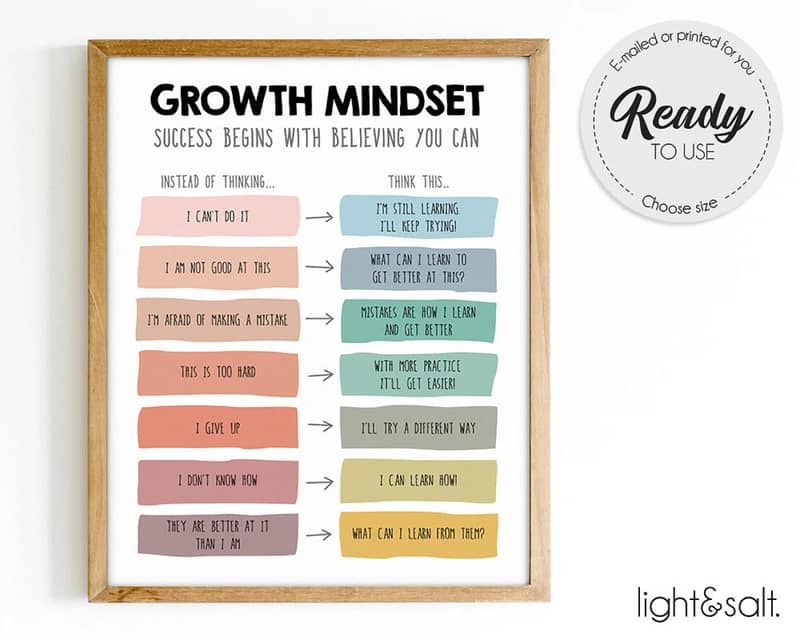 If you find your thoughts are continually self-sabotaging, this thought challenging worksheet can help you redirect those into positive motivators.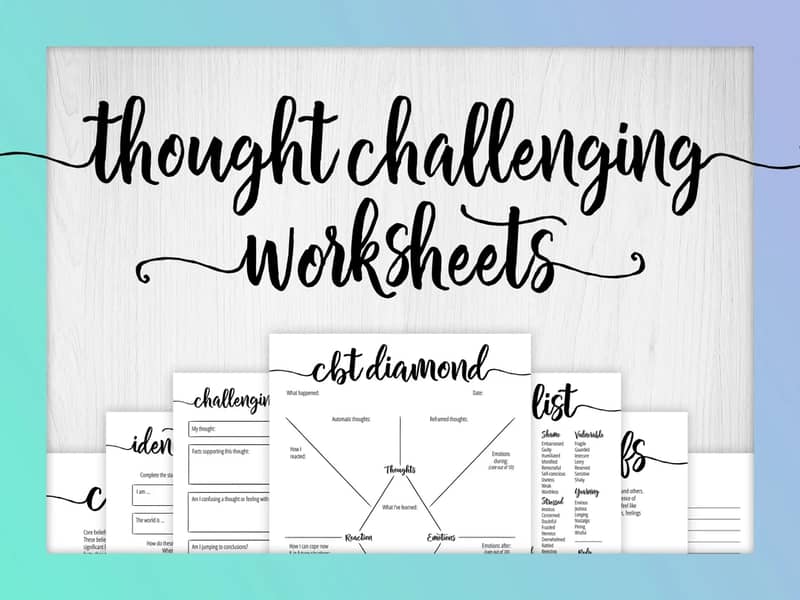 ​This print is a great reminder on a daily basis. The unique person you are, is important in this world. Don't forget that!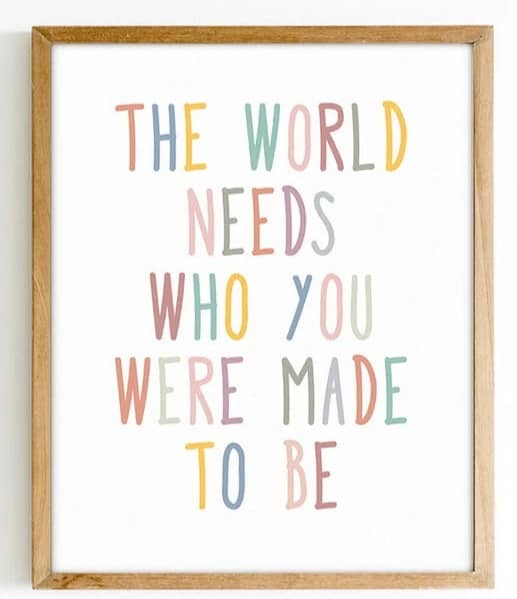 Last week check-in.....
Did you identify any self-sabotaging behaviors in your life? How can understanding those behaviors help you with making self-care easier or simpler in your life?
Upcoming week intention......
Which of the 5 reasons self-care can be difficult resonated with you the most? Why do you think that is, and what can you learn about yourself?
Weekly good news to share.....
I love finding unique stories to share with you all, and this story is definitely unique! Grief can be a debilitating emotion for some people, while others find grief as a driving force behind a personal mission. Robert's personal mission, came from the dark hole of grief, but is now having a huge impact on wildlife and the environment in his area.
Using nature as his guide, he has created a thriving environment for beavers, frogs, reptiles, and a variety of birds to use safely. All constructed in memory of his partner Rhonda, who loved nature. What an amazing and lasting tribute!
Featured blog post of the week......
Instead of a featured blog post this week, I want to feature the feedback survey that I emailed to you a couple weeks ago. I am only going to leave it up for another week, and I would love to hear your voice before the chance disappears!
It is a super short 6 question feedback survey, and you will be done in less than 5 minutes! There is no reason not to click over right now and share your thoughts and opinions! Right now!​
If you have already completed it, THANK YOU! I will be making some changes in the upcoming weeks to better reflect your wishes and feedback, so keep your eyes peeled!
One thing I am loving this week.....
Easter is just around the corner!
Many of us have fond memories of Easter each year, consisting of family gatherings, egg hunts, or celebratory church services. Growing up, we had several special recipes that were only served on Easter in our family, and they were foods I looked forward too!
If you need some Easter inspiration, or just inspiration for some delicious meals, check out these Easter dish roundups from some of my favorite recipe sites.
I hope you all have a lovely Easter celebration next weekend!
Katie
PS: Don't forget to complete the quick and easy feedback about the self-care Sunday email! It will take less than 5 minutes, and it will help me ensure that these emails are helpful and useful way to grow your self-care skills! Thanks friends!
For more info from Kaybee Lives, check out our website or sign up for our weekly newsletter here.