​
Happy Sunday Reader!
​
One of my favorite parts of the Independence day holiday in the US is the community atmosphere that it inspires. Towns gather for parades, food, and the all important fireworks. During these gatherings, community bonds, personal bonds, and friendships are all strengthened from the simple action of spending time together.
Today we are going to look at how the community in your life impacts your self-care.
Self care tip.....
Often self-care is looked at as a solo activity. You take a bath, do your favorite activity, pick your favorite scent for beauty products, but a impactful type of self-care includes others. A pastry at your favorite coffee shop tastes better when enjoyed in the company of a friend.
Think back to some of your favorite and most memorable times in your life. How did friends, family, or the community play a part in those memories? Often having another person involved in those moments, heightens the pleasure or enjoyment you receive from the moment.
For those moments when you feel alone or isolated having a few community based self-care ideas at the ready can be a huge help to get you back to feeling like yourself. Here are a few ideas of activities to do with a friend to get you started:
A coffee date

A walk in the park

A group fitness class

Try out a new restaurant

Volunteer
Think about the activities that are self-care for you and see if there are opportunities to include another person in some of them.
Etsy Find of the week.....
One way community can play a hugely impactful role is through shopping at local businesses owned by the people who live in your community. Getting to know store owners and support their families with your shopping dollars is what makes towns such great communities. I have shared my friend's Siobhan's Taylor Made Soap Co. before, but they have some new summer scents that are just so fun! If you are looking for a fun summer self-care item or a gift for a friend, check out her shop!
​Neon Summer is such a fun color and a fabulous Mango & Tangerine scent!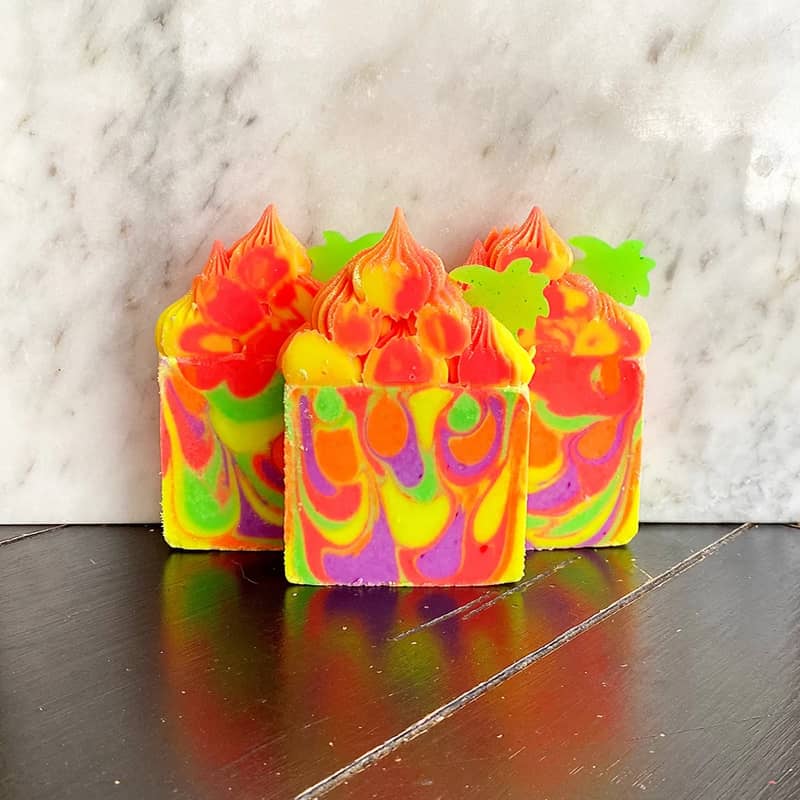 ​Star Dust has scent notes of Star Fruit, Berries, and Mango! I love the swirl pattern on this!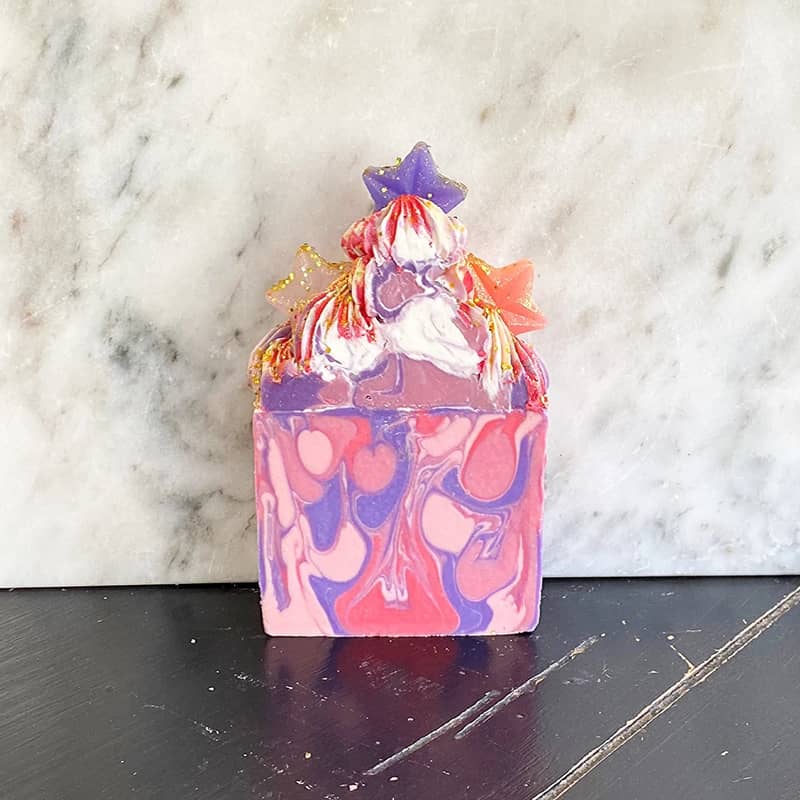 ​Just Peachy may be my favorite! I am a sucker for the scent of a juicy ripe peach warm from the sun!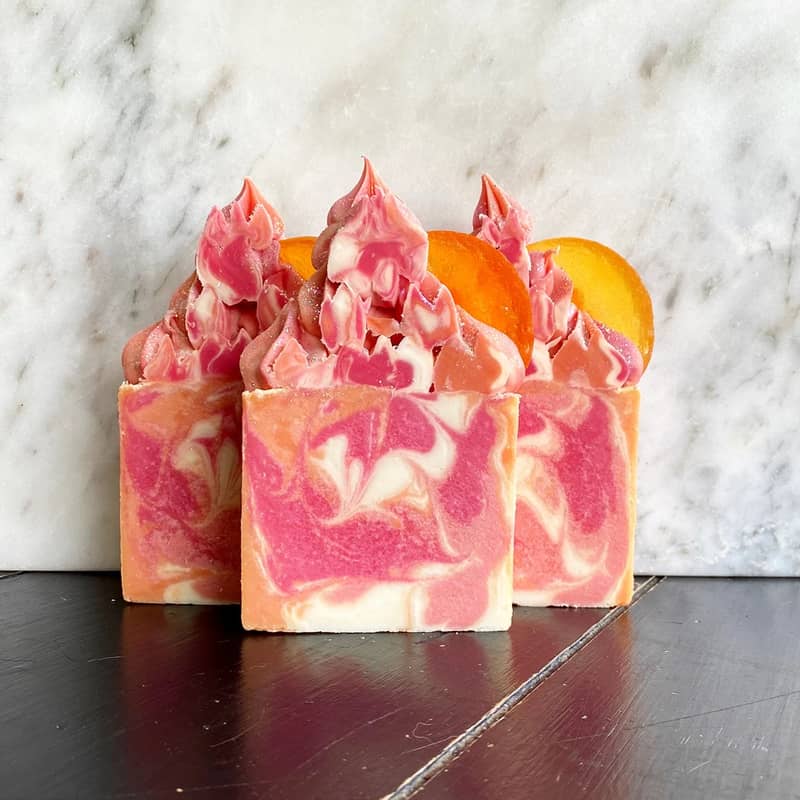 Everyone needs a glass of Berry Lemonade in the summer! This one even comes with luscious blackberries and a soap straw!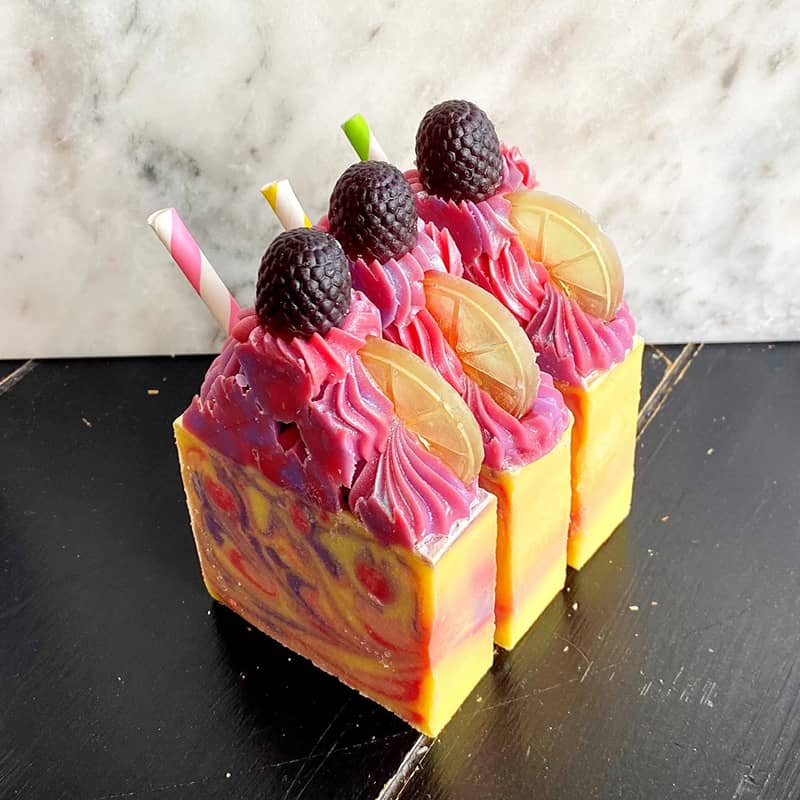 Upcoming week intention......
Find an opportunity to connect with an uplifting person in your life for some intentional community self-care activity. Send that text or email to get a time scheduled, so you can have something to look forward to!
Weekly good news to share.....
The social impacts of the Covid pandemic are one of the longest lasting impacts we are seeing. Many people saw their social circles shrink or even disappear in the early days of the pandemic, and it will take some intentional effort for us to restore those social circles to the level we are comfortable with.
​Many people are taking steps to do just that! When surveyed, almost 60% of people are planning to spend their summer vacation as a reunion with family and friends who they have not seen in multiple years. Many of us are missing those important social connections, and are taking tangible steps to reconnect! That is a great self-care step!
Featured blog post of the week......
If your personal community needs to be expanded a bit, and find some new friends to include, here are some tips on making friends as an adult! We all know that making friends once you are out of school is like 100 times harder! It's painful and awkward for everyone, plus takes a huge amount of effort. Start small, and keep expectations in check as you work on expanding your friend group!​
One thing I am loving this week.....
Traveling is one activity I enjoy doing with friends and family. Here are some great ideas of travel destinations that are great group or friend vacations. Share this list with your best travel buddy and see if there are any places that are mutually interesting! If so, get started on planning an adventure! The suggestion to try Montreal Canada caught my eye as a place I want to spend some time exploring! I spent a week in Austin recently, and had a blast! It has everything a group would ever want to do, plus taco's for everyone's taste buds!
Katie
PS: Don't forget to join us on Instagram or Facebook to share your thoughts on our topic this week!
For more info from Kaybee Lives, check out our website or sign up for our weekly newsletter here.