​
Happy Sunday Reader!
​
It is finally the middle of summer here! Hot temps, long days, and crops are close to being ready for harvest! Growing up, mid to late summer was all about the harvest and storage of fruits and veggies.
A trip to the farmers market this week netted me some fabulous locally grown raspberries, cherries, and strawberries that brought back so many fond memories of picking, preserving, and eating fresh fruit during the summer. In many ways, fresh and flavorful fruit is the taste of summer.
Self care tip.....
Now, hear me out. Fruit can totally play a role in your self-care. See the reasons below, to learn why!
Health- Yes, I am starting out with the most obvious reason. Fruit is full of vitamins, minerals, and fiber that are vital for keeping your body functioning at an optimum level.
Taste- Summer fruit tastes better! Experiment with me. Remember buying a tomato at the store in January? I bet it was kind of sad, watery, and flavorless? Now, find a locally grown tomato and try it. I bet the flavor you get is miles better than that sad winter tomato! And before you ask, yes a tomato is a fruit!​
Activity-Summer fruit is so much more than just a grocery store trip. In the summer, getting your fruit is often an activity. Maybe a trip to the farmers market where you buy it from the grower, or even a trip out to the fields where you pick it directly from the tree or plant. Either way, fruit tastes better when you pick it yourself!
Memories- What are some of your favorite past summer-time memories? Take a moment to think back. Of those memories, how did fruit play a role in them? Maybe remembering your first job as a young teen at a local blueberry or peach farm? The cold, drippy watermelon after a fun day at the lake? Tasting your first hand picked strawberry still warm from the sun in the field?
Portability- Many types of fruit come in their own wrapper and are the definition of portability! Grab a sandwich, orange, and bottle of water and you have an instant picnic lunch in the park. Fruits like oranges, bananas, apples, and melons are great fruits to accompany you on any summer adventures that may come up!
See! Fruit is totally a form of self care!
Etsy Find of the week.....
Research has shown that people are more likely to eat food they see frequently. So, the easiest way to add more fruit to your routine, is to keep it in a place where you will see it frequently. These fun fruit storage methods are stylish ways to keep fruit and veggies in your line of sight so you are more likely to include them in your diet!
Your fruit will be so classy hanging out on your counter in this marble dish!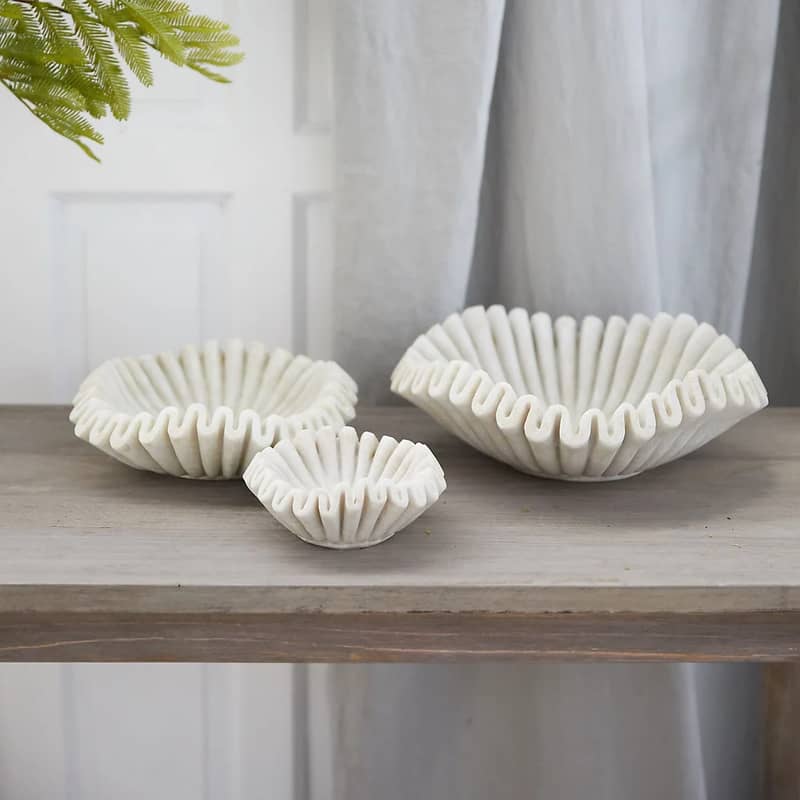 I love the warmth and uniqueness of these hand hewn dough bowls.... I mean fruit bowls!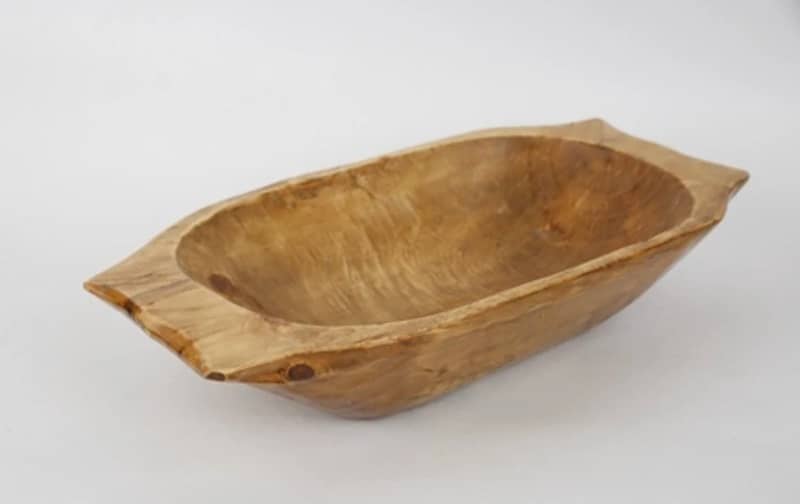 Save yourself some counter space and use the wall with this three tier fruit basket!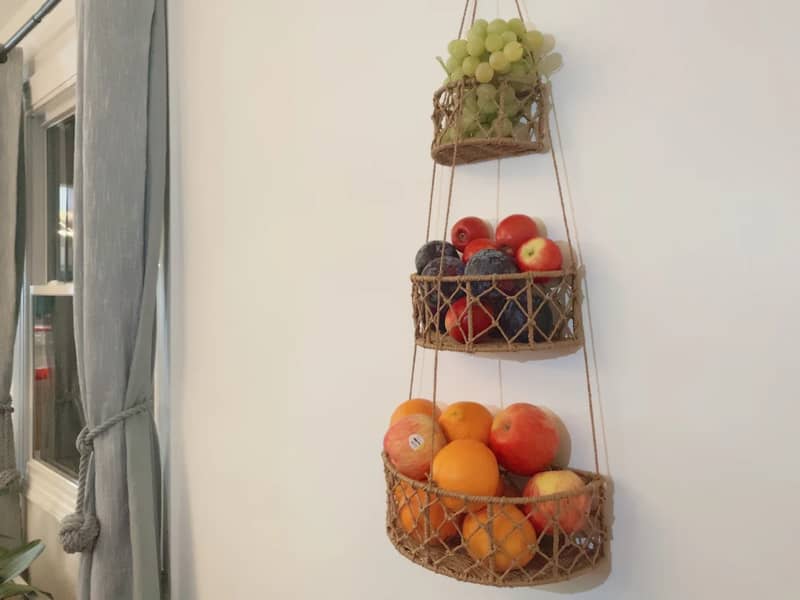 Macramé is back in style and this macramé fruit hammock is a great way to store your fruit fashionably!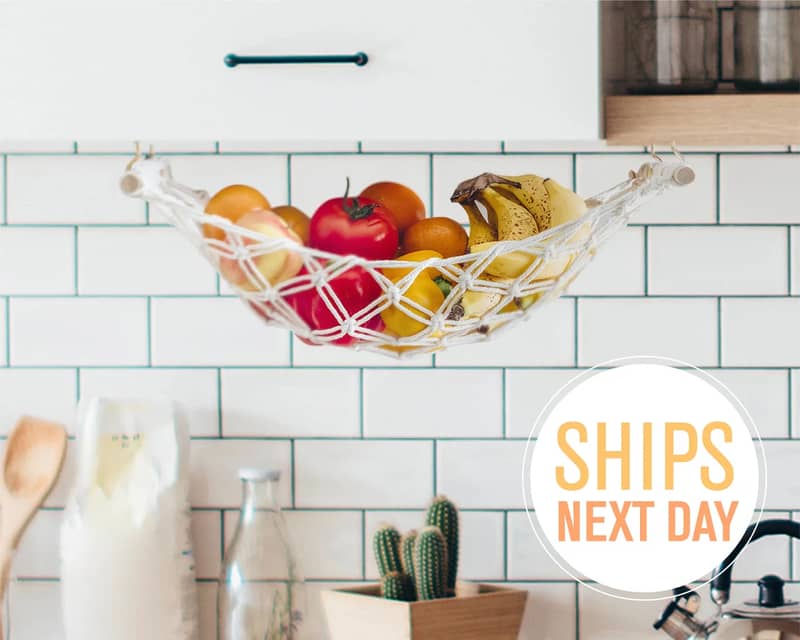 Upcoming week intention......
Make a plan to buy one type of fruit this week that is outside of your normal routine. Something summertime special like local berries, cherries, peaches, or melons. Save the apples, oranges, and bananas for the winter!
Weekly good news to share.....
In some areas, having access to fresh fruit and veggies can be a challenge. I love how people are reclaiming land in urban areas to use it for growing fresh fruits and veggies for the local communities. This local farm in Atlanta is doing just that! Plus, they are going one step further to give away all of the produce that is grown there to combat food insecurity. What a great good news story this week!
Featured blog post of the week......
​Growing your own fresh fruit can be easier than you may think! From planting a few fruit bearing trees around your property, (maybe apple, pear, and cherry?), some blueberry bushes to dress up a bare corner of your yard, to a pot of strawberry plants on your patio. Anyone can find some fruits that they enjoy to grow! Once you have your fruits planted, then make sure you have some ideas on how to eat or preserve the bounty!
One thing I am loving this week.....
My favorite way to use fresh fruit is in a simple mixed fruit salad! It seemed like that was a part of our dinner every night during the summer when I was a kid! While I love eating fruit fresh, summer baking is also an important way for me to use up all this summer fruit. Here are a few ideas you can use to enjoy your summer fruit in a different way!
​53 Fresh Fruit Dessert Recipes! from Good Housekeeping
​40 Fresh Fruit Recipes from Six Sisters Stuff
​50 Summery Fresh Fruit Desserts from Country Living
I think I am in the mood for something berry and cream filled tonight! Enjoy!
Katie
PS: Don't forget to join us on Instagram or Facebook to share your thoughts on our topic this week!
For more info from Kaybee Lives, check out our website or sign up for our weekly newsletter here.